Method
---
Preheat the oven to 220°C / 200°C fan-forced.

Place cauliflower rice into a microwave-safe bowl and microwave on High for 6 - 8 minutes or until very tender. Drain through a fine sieve and press down firmly with a spoon to remove all excess liquid (alternatively wrap up in a clean chux or paper towel and squeeze out all the excess liquid). Place dried cauliflower into a medium bowl and mix well with egg, parmesan and season with salt and pepper as desired.

Line a 30cm pizza tray or baking tray with baking paper and press cauliflower mixture firmly onto the tray to form a circle. Place in oven and bake for 20 minutes or until firm and golden. Remove from oven and allow to cool for 5 minutes before adding the pizza toppings of your choice to create your own deliciously perfect Cauliflower Pizza.
---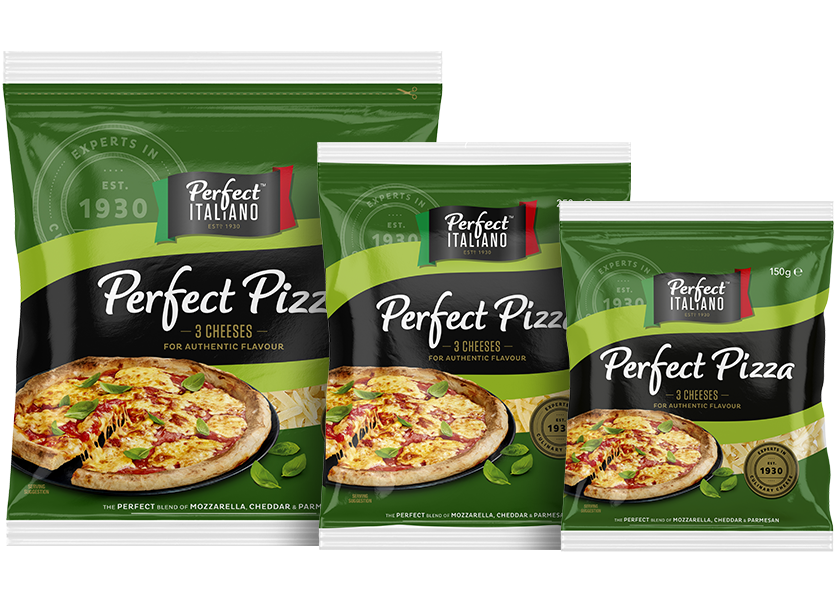 THIS CHEESE IS PERFECT FOR YOUR PIZZA

Our Perfect Pizza cheese is a 3-cheese blend for authentic flavourful pizza, every time. 

Find out more